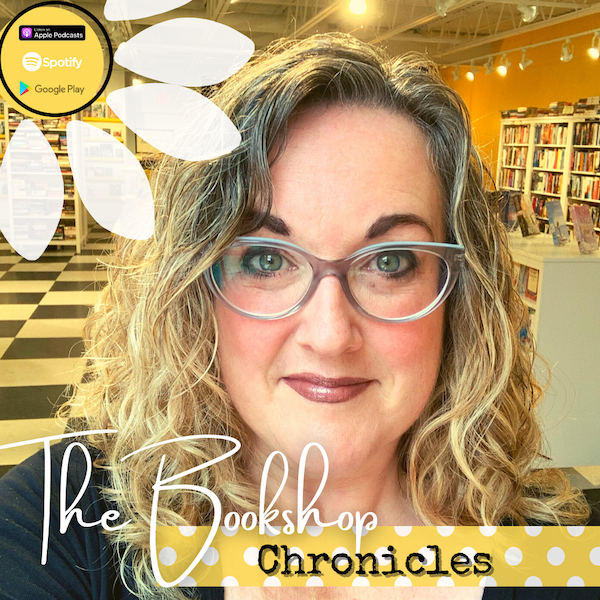 Young Readers Will Change the World.
At DCBC, that is our mantra for what motivates us to provide the best selection and experience to enhance the reading life of a young reader. In today's episode, I am speaking with Tara Foxcroft and Suzy Peacocke from Bluefish Learning a passion project that aims at selecting books that will inspire readers from all levels to dive deeper into reading. Tara is a Literacy Teacher and Suzy is a retired Teacher, and both share a love of what is possible if children get hooked by reading.
We have also just launched our "World Changers Literary Society", an opportunity for kids to read more and feel that their reading is not only valuable to them and their parental units, but for each book they read and tell us about, a book will be donated to a child in Foster Care here in Edmonton. Kids helping kids read. What is better than that? Get more info about the World Changers Literary Society HERE.
Our bookstore offers audiobooks which you can listen to on your iPhone, Android device, or PC. These audiobooks are available through our partner, Libro.fm, and all sales support our store. Choose to support indie bookstores with your audiobooks - it MATTERS.

Let's talk books, podcasting & the indie bookshop biz! Email me at brandi@daisychainbook.co
Let's get social - follow Daisy Chain Book Co. on Facebook, Instagram, Twitter, and Pinterest.
If you are in the Edmonton area, come and see our beautiful new store! For updates on all the bookish events at the bookstore, and an online database of our marvelous books visit Daisy Chain Book Co. 
Podcast theme music created and performed by the incredible Kerri Bridgen.