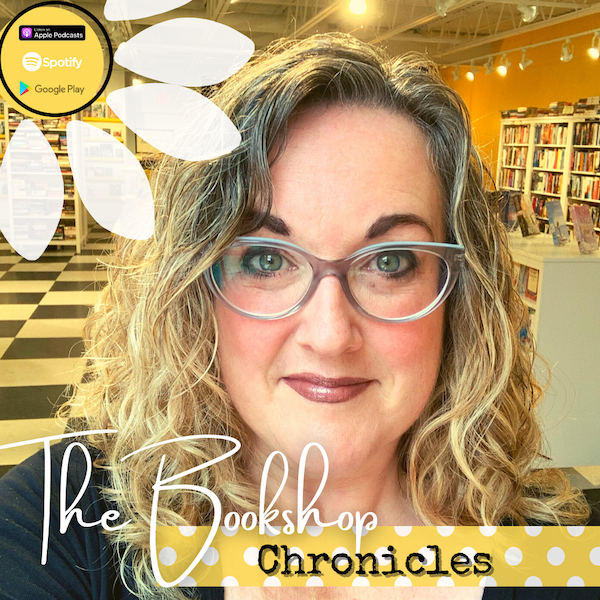 Running a bookstore means I have to wear many hats. Most people think it's all relaxing, bookish delights in the bookstore biz, and whereas that is true sometimes, there is a crazy amount of work behind the scenes to make it all flow smoothly. One of the things we rely on is getting new books from publishers that we can count on. Ordering new books for customers seems like a no-brainer, but not all book distributors or publishers are created equal, my Friend. It can sometimes be a tedious and exhausting chase for a title or a delivery ETA that is acceptable to our customers.
That is why I am so grateful to have found Jessica Price at Ampersand Inc., one of the companies that provide books and puzzles that make our readers happy. I can always count on them, and knowing that they share a close business relationship with our favorite (and incredibly reliable) book distributor, Raincoast Books, means I have even more reason to appreciate them. What does a Sales Rep do? What makes her job especially grand? Listen here to find out!
Our bookstore offers audiobooks which you can listen to on your iPhone, Android device, or PC. These audiobooks are available through our partner, Libro.fm, and all sales support our store. Choose to support indie bookstores with your audiobooks - it MATTERS.

Let's talk books, podcasting & the indie bookshop biz! Email me at brandi@daisychainbook.co
Let's get social - follow Daisy Chain Book Co. on Facebook, Instagram, Twitter, and Pinterest.
If you are in the Edmonton area, come and see our beautiful new store! For updates on all the bookish events at the bookstore, and an online database of our marvelous books visit Daisy Chain Book Co. 
Podcast theme music created and performed by the incredible Kerri Bridgen.