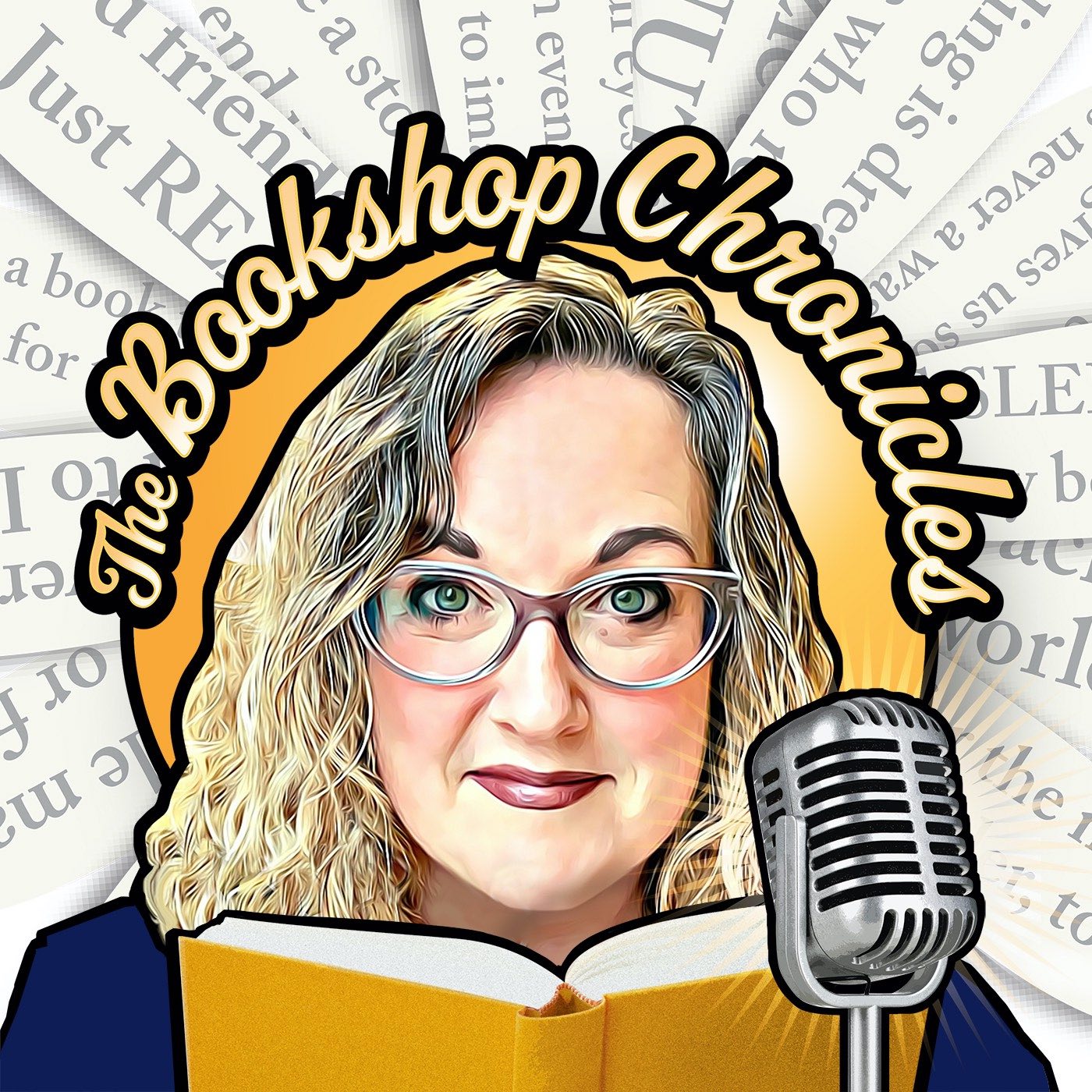 One of our mantras at Daisy Chain Book Co. is "Creating a Community of Readers". I am passionate about humans connecting over books, stories, and our diverse experience with both. In today's episode, I am pleased to share a special person in our DCBC community with you. Rachelle Lee is an Electrical Engineering student and a reader of all things Fantasy and Imagination. She reads broadly, she loves movies, and she truly appreciates a fun story in any format. We have loved having her be a part of our Book Club which she calls her "favorite day of the month", and she has recently joined The Petal Club, our monthly book subscription. Rachelle's feelings about the books she reads are so contagious, and I have written down new titles she speaks about every single month!
The "Murder Van" meme I mentioned can be found here.
This episode has been brought to you by Book Clubs. Wherever you are, find other people who want to discuss books and feed your bookish delights. Reading may be a solitary activity, but discussing them is not - find your bookish community!
Books Discussed:
The Invisible Life of Addie La Rue
The School For Good & Evil Series
Podcasts Discussed:
Our bookstore offers audiobooks that you can listen to on your iPhone, Android device, or PC. These audiobooks are available through our partner, Libro.fm, and all sales support our store. Choose to support indie bookstores with your audiobooks - it MATTERS.

Let's get social - follow Daisy Chain Book Co. on Facebook, Instagram, and Twitter, or email me at brandi@daisychainbook.co
If you are in the Edmonton area, come and see our beautiful new store! For updates on all the bookish events at the bookstore, and an online database of our marvelous books visit Daisy Chain Book Co. 
Podcast theme music was created and performed by the incredible Kerri Bridgen.